April 15, 2018
Senior living community expansions focus on independent living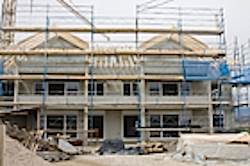 Senior living community expansions focus on independent living
Independent living has been the focus of not-for-profit senior living community expansion projects over the past several years, according to newly published data from Ziegler.
The specialty investment bank recently looked back at its senior living financing activity from 2014 to 2017 and found that 62% of expansion/repositioning projects added or expanded independent living amenities — for instance, in dining, fitness and entertainment spaces; 57% expanded the size independent living units — for instance, combining two units into one; and 33% involved updating independent living units — for instance, their kitchens and bathrooms.
The company shared the results of its research in a recent Senior Living Finance Z-news newsletter.
"All of the independent living unit upgrades, reconfigurations and/or amenity expansions are clearly being driven by the need to stay on top of the changing consumer preferences, particularly those of the baby boomers," wrote Lisa McCracken, Ziegler's director of senior living research and development.
Anecdotally, McCracken said, many operators also are adding "smart home" technology to new or upgraded independent living units. "These innovations often integrate voice commands and/or are controlled via handheld devices, such as smartphones," she said.
Memory care expansion is in assisted living
Ziegler's research also found that 42% of projects from 2014 to 2017 involved expanding areas for memory care, which McCracken said is "no surprise."
"We also know that in recent years, this has been a tremendous area of growth among for-profit owners and operators as well," she said, adding that the "vast majority" of new memory care units are within assisted living.
Approximately three-fourths of operators plan to reposition or expand an existing senior living community within the next two years, according to the 2017 LeadingAge Ziegler 150 survey.