August 11, 2016
Senior living employee charged with raping resident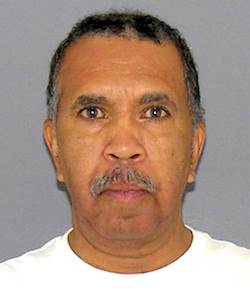 Timothy Twitty (Hamilton County Sheriff's Office)
A former senior living community employee is scheduled to appear in court on Monday after being charged with raping a resident where he worked.
Timothy Twitty, 60, was arrested Aug. 4 and is being held on $300,000 bond at the Hamilton County Justice Center in Cincinnati. The alleged incident happened at Seasons, a Senior Lifestyle community in suburban Cincinnati offering independent and assisted living as well as skilled nursing and rehabilitation.
"After being mirandized, he admitted to engaging to sexual conduct with the woman three times a week over a one-month period of time and stated that he and the victim are in love and that he did not rape her," a member of the prosecutor's office said at Twitty's arraignment last week. The 66-year-old resident, he added, has aphasia, is partially paralyzed from two strokes and is not able to give consent.
Senior Lifestyle spokesman Nick Carson told McKnight's Senior Living that the company immediately notified the Ohio Department of Health and the local sheriff's department after being informed of the alleged incident. Twitty's employment was suspended and later terminated.
"The suspension and subsequent termination of this employee is consistent with our zero-tolerance policy relating to actions contrary our code of conduct," Carson said in a statement.
The community has not experienced a similar incident in the past, he added.
"We recognize the actions of this employee are in violation of the sacred trust our residents and their families place in us," Carson said. "We remain committed to maintaining an environment of respect for all members of our community and will continue to provide our residents with the same level of care that we would want our own family members to receive."