September 11, 2017
Seniors housing well-represented on new list of top owners of medical real estate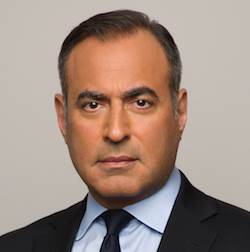 Thomas DeRosa is of CEO of Welltower.
Welltower is the top-ranked seniors housing-related entity on Revista's new list of Top 50 Owners of Medical Real Estate, released Thursday.
The Toledo, OH-based real estate investment trust, with gross real estate assets of $29 billion in 2016, according to the Revista report, came in No. 2 overall on the report's list of companies ranked by gross real estate assets by year-end 2016. The REIT's portfolio includes seniors housing, post-acute care settings and health systems.
The Revista list includes not-for-profit and for-profit hospitals, health systems and healthcare-focused REITs that make available their year-end balance sheets. The list is based on company filings, company data submissions and additional research, according to Revista.
The top 12 entities on the list, based on gross real estate assets (including buildings and improvements, land and improvements, and construction in progress, and not including depreciation) are listed below. Many of the companies have investments across seniors housing, long-term care, hospitals, medical office buildings and other healthcare-related settings. Highlighted, where applicable, are the senior living-related assets.
Also of note, National Health Investors was No. 6 on the list of top owners of medical real estate based on year-over-year growth. The REIT had annual growth in total gross real estate assets of 18% in 2016, according to the report, with $2.5 billion in total gross real estate assets. Its senior living-related portfolio includes Holiday Retirement, Senior Living Communities and Bickford Senior Living, among many other operators.
The report also ranks companies based on construction versus gross assets.