June 07, 2016
Some eyeglasses increase fall risk: study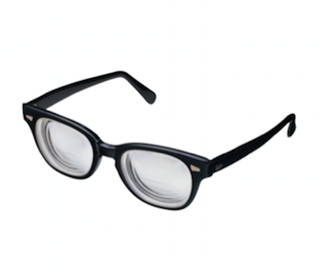 Some eyeglasses increase fall risk: study
Active older adults may be safer wearing prescription eyeglasses with single-vision lenses, rather than eyeglasses that are bifocals or have multifocal (progressive) lenses, when they walk, according to new research. That's because bifocal or progressive lenses — the type worn by almost all middle-aged and older adults — could increase the risk of tripping and falling.
The lenses can blur vision, leading people to place their feet in the wrong place when they take steps, according to the study, published in the June issue of Optometry and Vision Science, the official journal of the American Academy of Optometry.
The effects of the blur on stepping accuracy are greatest when someone is looking ahead of where he or she is stepping, according to Alex A. Black, Ph.D., and colleagues of Queensland University of Technology, Brisbane, Australia. The risk of tripping or falling could be greater in situations where foot placement is critical for safety, "such as when negotiating stairs or uneven pavements, where even small errors in foot position may be enough to instigate a trip or fall," they said.
Older adults also may benefit from gaze training, according to the authors, "to maintain gaze position on stepping locations when undertaking precision stepping tasks and to improve stepping accuracy and minimize the risk of slips and trips."
The researchers came to their conclusions by studying 19 adults (average age: 72 years) with normal vision who performed "precision stepping tasks" while fixing their gaze on a target footprint or one to two feet ahead of the target. The investigators used digital photography to measure stepping accuracy and used an eye-tracking device to measure where the study participants were looking as they walked.
The adults also were tested while they were wearing either their normal eyeglasses or glasses that produced blurred vision. The amount of blur was similar to that caused by looking at a distance through the bottom part of a pair of bifocals or progressive lenses.