September 13, 2016
South, Midwest dominate on list of top 10 mid-sized cities for seniors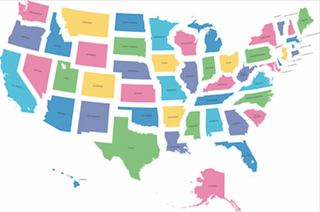 South, Midwest dominate on list of top 10 mid-sized cities for seniors
Cities in the South and Midwest claimed eight of the 10 spots on the new list of top 10 medium-sized cities for older adults compiled by SeniorAdvice.com.
SeniorAdvice.com, which defines a mid-sized city as having 50,000 to 500,000 residents, calculated the ranking by using its SeniorScore system, which considers more than 100 variables, including access to healthcare and number of senior residents.
Five cities on the list are in the South, three are in the Midwest, one is in the Southwest and one is in the Northeast.
McLean, VA
Vienna, VA
Chesterfield, MO
Richardson, TX
Scottsdale, AZ
Longwood, FL
Troy, MI
Overland Park, KS
Bethesda, MD
Palm Harbor, FL
The Austin, TX-based website is designed to help older adults locate independent living, assisted living, memory care support and other options for seniors housing.