August 09, 2016
Staffing, sales on agenda in Brookdale's 'rebuilding year'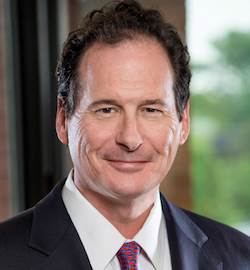 Andy Smith
Improving employee recruitment and retention, sales and the resident experience all are part of an "important rebuilding year" for Brookdale Senior Living, company executives told participants in a second-quarter 2016 earnings call Tuesday.
The Brentwood, TN-based company had revenue of $1.26 billion in the quarter, exceeding analysts' expectations by $30 million, but its earnings per share of 19 cents missed analysts' forecast by 7 cents.
"2016 is an important rebuilding year for Brookdale, where we expect to significantly improve the cash flow of our business," Chief Financial Officer Cindy Baier said.
Operational plans at the country's largest senior living company include rolling out a proprietary leadership development program soon, President and CEO Andy Smith said. He did not specify a timeframe.
"The program is the result of extensive in-depth investigation and analysis related to Brookdale's culture and thought leadership, and its design will connect leaders at all levels with the company's strategy and instill a common focus," he said. Smith did not provide more details except to say that "the quality and longevity of community-level leadership drives each community's success."
The company's efforts to attract and retain employees also include a recently formalized program to mentor high-performing workers and devise plans for them to advance within the organization, Smith said. "This will help ensure that we are developing our leaders and creating better engagement with those associates, which ... leads to better job satisfaction and better retention," he said.
Additionally, the CEO said, Brookdale is working to reduce the "administrative burden" on key leaders at the local level, including executive directors, health and wellness directors and sales directors. "For example," Smith said, "we're exploring how the organization can better support local hiring, onboarding, training and retention of associates."
Baier said that executive director turnover and increased, 24-hour RN coverage have contributed to wage pressure at the company. "We do expect to continue to see wage rate pressure in 2016 related both to the minimum wage requirements … as well as the competitive labor markets in some regions," she said.
Overall wages at Brookdale increased 2.5% in 2015 over the previous year, and the company expects wages to increase 3.5% this year, Baier said. Brookdale also has planned for some additional costs related to minimum wage increases in some markets, she said, adding: "The impact of the minimum wage increases is about $500,000 for 2017."
Approximately 1,500 Brookdale employees will be eligible for overtime pay under the $47,476 salary threshold set to go into effect Dec. 1, Baier said.
Sales training, community repositioning
To improve sales, the company updated its sales training program in April, and more than 150 sales associates have completed the program to date, Smith said.
"People do not make snap judgments when it comes to senior living," he said. "In this training program, our sales associates are challenged to identify where the customers are in the journey and then to work with them to build a tangible and practical plan that meets their needs."
The company also is repositioning some of its communities to offer multiple service options at different price points, the CEO said. "It's early yet in this process, but we did see positive results of refocusing on our memory care positioning in key markets in the second quarter," he said.
Ancillary services, home health and hospice represent growth areas for Brookdale, Smith said.
Brookdale saw $19 million in operating revenue from ancillary services in the second quarter, a 7.4% increase year over year, Baier said.
"We continue to produce revenue growth in both hospice and home health episodes, with second-quarter 2016 revenue increasing by 6.2% year-over-year," she said. The company is exiting the outpatient therapy business in some markets, Baier added.
Occupancy increases with some rate concessions
Second-quarter move-ins were 11.1% higher than the same quarter of 2015, Smith said, adding that May and June 2016 saw move-in rates that were the highest for those months in at least four years.
"In May, we had more than 3,200 consolidated move-ins," he said. "In June, we marked the fifth consecutive month in which move-ins were higher year-over-year."
Occupancy increases were aided by some short-term rate concessions, Baier said. She noted, however, that although rate growth between the first and second quarter declined, "our second-quarter 2016 revenue per occupied unit increased 3.3% on a year-over-year basis." Assisted living led the way, she said, with a 3.4% increase in same-community revenue per occupied unit.
Smith said that the company expects to increase occupancy through the third quarter, although July occupancy was slightly below the June average.
Dispositions
Brookdale has agreements to sell 60 of its owned communities — a total of approximately 4,000 units — including the recently announced sale of 44 communities to an unnamed third party, Smith noted. The company expects most of the sales to close before the end of the year, he added.
Gross proceeds from the transactions are expected to be approximately $362 million before transaction costs, debt repayment and prepayment penalties, Baier said. The money primarily will be used to repay debt.
The company also is working to terminate leasehold agreements for 25 communities leased from real estate investment trust HCP.