July 31, 2017
State employee allegedly accepted bribes from ALFs in $1 billion fraud scheme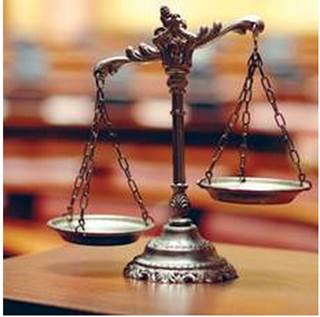 State employee allegedly accepted bribes from ALFs in $1 billion fraud scheme
An employee of the agency that oversees the licensure of assisted living and skilled nursing facilities in Florida accepted bribes from facility owners, including one charged in a historic $1 billion healthcare fraud case, in exchange for providing information that helped them keep their licenses and submit fraudulent bills for Medicare and Medicaid reimbursement, the Department of Justice alleges.
Sept. 1 is the arraignment date for Bertha Blanco, a regulator who was employed by Florida's Agency for Health Care Administration for approximately 30 years, according to court documents obtained by McKnight's Senior Living.
One of the people for whom she is alleged to have provided information is Philip Esformes, the ALF/SNF owner who was charged in July 2016 with conspiracy, obstruction, money laundering and healthcare fraud in connection with a $1 billion scheme that the Justice Department says is "the largest single criminal healthcare fraud case" it has ever brought against an individual.
Blanco's alleged actions, in fact, were uncovered as part of the investigation into Esformes. She was arrested July 11 and charged with bribery of a program receiving federal funds, because the facilities involved in the alleged scheme accepted payments from Medicare and Medicaid. AHCA also administers Florida's Medicaid program.
According to court documents, Blanco asked for and received cash bribes for providing ALF and SNF owners with confidential resident complaints made to AHCA as well as the dates for unannounced inspections scheduled by the agency's surveyors. The owners reportedly used the information to falsify medical paperwork and remedy deficiencies in advance of visits so that AHCA would not revoke their facility licenses. The owners then submitted false claims to Medicare and Medicaid for residents named in the complaints and inspection reports, the Justice Department said.
Blanco admitted to accepting bribes made on behalf of several assisted living owners, according to the affidavit. One owner of seven Miami-area assisted living communities who is mentioned in the legal document reported paying Blanco $300 for each piece of information, and in turn receiving from Esformes' associates $200 for each resident complaint and $3,000 for each inspection schedule. In addition to Esformes' facilities, that owner received information related to his/her own facilities (the owner is not named) as well as those owned by at least five other people, according to the affidavit.
First announced in February
As McKnight's Senior Living previously reported, the Miami Herald had alluded to Blanco's alleged actions in February without naming her, citing remarks that Justice Department attorneys made when they added a new federal grand jury indictment to the Esformes case that month.
The media outlet now reports that Blanco is deciding whether to go to trial or try to arrange a plea deal. She is the first state AHCA employee ever to be charged with accepting bribes, according to the newspaper, and was fired in late 2016.
Florida AHCA, in a statement to McKnight's Senior Living, said that the agency "holds all employees to a set of high standards, and when those standards are not met, our agency will take the appropriate action."
The charges against Blanco were part of what the Justice Department said was the largest healthcare fraud enforcement action in department history, announced July 13. At that time, officials detailed charges against 412 defendants involving approximately $1.3 billion in alleged false billings across 41 federal jurisdictions.
Esformes' trial set for March
Esformes' healthcare fraud trial, in which he is accused of fraudulently billing $1 billion in medical services between 2009 and 2016, is set to begin in March.
The government in part maintains that when residents of Esformes' SNFs would near or arrive at the end of Medicare's 100-day post-hospital benefit period for skilled nursing, they would be moved to his ALFs, where Esformes would provide access to them by "any healthcare provider willing to pay a kickback," even if providers did not deliver services or if the services were not medically necessary.
The residents allegedly would be readmitted to the hospital after the required 60-day waiting period between consecutive admissions to a SNF, and a new cycle would begin, according to the government.
Esformes did not know about the alleged bribes to Blanco made by his associates, his attorney told the Miami Herald.