January 07, 2016
Study: Mammography benefits older women, too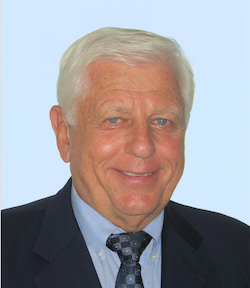 Charles Hennekens, M.D.
Women may benefit from mammography beyond the age of 74, which is the upper age limit of the American Cancer Society and U.S. Preventive Services Task Force recommendation for regular breast cancer screening in women.
A new study finds that black and white women aged 75 to 84 years who had an annual mammogram had lower 10-year breast cancer mortality than corresponding women who had mammograms every other year, had them irregularly or did not have them at all. The research was published in the American Journal of Medicine, and the findings are good news, because in 2010, 41% of breast cancer deaths occurred in the more than 19 million women who were aged 65 to 84 years.
For the latest study, Charles H. Hennekens, M.D., of Florida Atlantic University, and collaborators at Baylor College of Medicine and Meharry Medical College looked at 14 years of Medicare administrative claims file data related to the use of screening mammography as well as breast cancer mortality differences among more than 64,000 elderly black and white women who had voluntarily undergone mammograms at least every other year.
They also found:
Women who had died tended to be older, to have a later-stage diagnosis, to have received chemotherapy and to have a higher socioeconomic status.
Women who died were less likely to have undergone surgery and to have received radiation therapy.
69- to 84-year-old women receiving regular annual screening mammography during the four years immediately preceding a breast cancer diagnosis had consistently lower five-year and 10-year risks of breast cancer mortality than women with no or irregular screening, regardless of race.
10-year risks were more than three times higher among white women and more than two times higher among black women aged 69 to 84 years with no or irregular screening compared with annual screening.
More research is needed, Hennekens said, but this study adds to the limited data that are available related to mammography in this age group.