February 02, 2016
Stun gun factors in neglect sentence for assisted living owner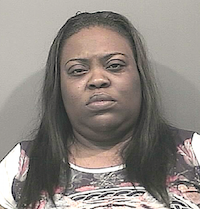 Gracie Hathaway
Gracie Hathaway said she did not commit the abuse that occurred at the Gary, IN, assisted living operation she owned, but she told the court that she was aware that employees were hitting, kicking and using a stun gun on a male resident because he would not listen to them or would try to leave, the Chicago Tribune reports.
In relation to the abuse, which occurred from November 2012 to January 2013 at Gracie's Tender Loving Care, Hathaway admitted to neglect in October and was sentenced Feb. 1 to four years in an alternative-to-jail work program.
Hathaway also admitted to illegally obtaining Social Security benefits intended for former residents. For almost three months in 2013, she said, she convinced seven residents to designate her as the payee of their Social Security checks, ultimately collecting more than $8,000 meant for former residents who had left the facility. Hathaway has been ordered to follow the work program with four years of probation for welfare fraud and to pay restitution to the Social Security Administration.
In December, a judge had rejected a plea agreement sentencing Hathaway to four years in a day-reporting program, saying the sentence was too lenient, according to another Chicago Tribune article.
Photo courtesy of the Lake County Sheriff's Department.