November 13, 2016
Task force: Statins may not benefit those 76+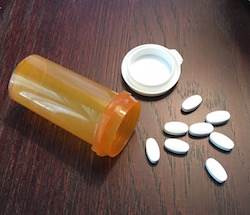 Task force: Statins may not benefit those 76+
Your residents may be interested to know that not enough evidence exists to recommend statins to prevent heart disease for people aged more than 75 years, according to a final recommendation statement and evidence summary issued Sunday by the U.S. Preventive Services Task Force. The group is an independent, volunteer panel of national experts in prevention and evidence-based medicine.
Cardiovascular disease can lead to heart attacks and strokes and is a leading cause of death in the United States, accounting for one-third of deaths among adults, according to the task force.
The USPSTF found that statins can help prevent heart attacks and strokes by helping to prevent the formation of cholesterol in people who are aged 40 to 75 years; have a risk factor for cardiovascular disease such as high cholesterol, high blood pressure, diabetes or smoking; and have an elevated risk of having a cardiovascular event in the next 10 years. The task force, however, found that the current evidence was insufficient to assess the balance of benefits and harms of starting statins for the prevention of cardiovascular disease in adults aged 76 or more years.
The task force recommends that all adults speak with their physicians about whether taking a statin to help prevent heart disease is right for them.
USPSTF's final recommendation has been published online by JAMA and also appears on the task force website. A draft version of the recommendation was available for public comment from Dec. 22, 2015, to Jan. 25, 2016.