December 15, 2016
The cost of borrowing money just went up, and more increases appear likely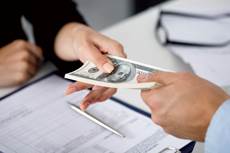 The cost of borrowing money just went up, and more increases appear likely
Senior living operators rely on cheap capital to pay for things such as renovations, improvements and even new construction. But the industry reaction was largely muted after Federal Reserve officials increased a key short-term rate on Wednesday.
That's because the move was hardly a surprise. The nation's improving economy combined with general sentiment that stimulative policies loom had all but guaranteed an increase. In fact, some observers foresee three more small hikes ahead in 2017.
The rate remains relatively low. After Wednesday's increase, it will be between 0.5% and 0.75%. By comparison, the rate topped 5% in 2007. Strictly speaking, the benchmark rate applies only to short-term lending between banks. It has become a business-loan benchmark, however.