January 22, 2018
Virginia resolution could lead to regulation of independent living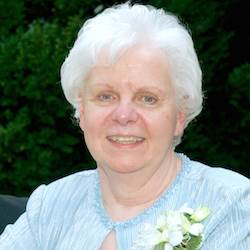 The case of Diane Franklin, pictured, was the impetus for a joint resolution under which the Virginia Department of Social Services would study independent living communities.
The Virginia Department of Social Services would study independent living communities to see whether state regulation and oversight would "help to ensure that residents ... are adequately protected" if a joint resolution introduced in the state legislature passes.
The study is needed because independent living communities increasingly are providing healthcare services to residents through third parties and "are sometimes providing services to residents that are substantially similar to the care provided in assisted living facilities," according to House Joint Resolution 118, sponsored by Delegate Robert Bell, a Republican, and Sen. Creigh Deeds, a Democrat. The resolution, introduced Jan. 10, was referred to a Rules Committee subcommittee on Friday.
Assisted living communities are regulated by the Department of Social Services; independent living communities are not, yet some consumers may not be aware of the difference in oversight, the resolution states.
If the resolution passes, the department would be required to complete its meetings by Nov. 30 and submit a report with recommendations to the governor and legislature no later than the first day of the 2019 regular session of the general assembly.
The case of Diane Franklin was the impetus for the effort.
As McKnight's Senior Living previously reported, Franklin moved into an independent living apartment at Commonwealth Senior Living at Charlottesville in May 2015 because of the daily check-in service it offered to residents. When Franklin broke her collarbone and was unable to get out of bed after setting a television remote on the nightstand next to her bed in December 2015, however, staff members did not check on her for several days, leading to a series of events that Franklin's family maintains resulted in her premature death in April 2016.
Commonwealth admitted liability and agreed to pay $900,000 in damages as determined by an arbitrator.
Franklin's daughter, Jacqueline Carney, told McKnight's Senior Living that after the arbitration ruling, she and her brothers began researching criminal and civil penalties in Virginia. "We found both areas lacking in regulation/law to help anyone that suffered the neglect my mother did," she said. "We found laws and regulations that protected children and even animals, but there wasn't anything to cover vulnerable adults that didn't require willful and wanton conduct (on the criminal side) or a regulated living facility such as assisted living or memory care (on the civil side)."

Bell and Deeds, Carney said, "were quick to welcome me to their respective offices to discuss the concerns my brothers and I had." She said she hopes to testify to the state legislature about her mother's experience.
"It is long overdue that corporation owners take their responsibilities seriously, and we hope our efforts help to do just that," she said.
Carney said her efforts also led the state attorney general's office to create a task force that reviewed current criminal law related to elder neglect. That task force plans to introduce a proposal to the legislature in 2019, she added.
"If enacted, this legislation would amend the current definition of elder neglect (which at present requires willful and wanton disregard) to also include 'reckless indifference' as a threshold for elder neglect," Carney said. "This is very big change that would help protect more vulnerable adults than the law currently does."