June 14, 2018
Wages complicate housing for senior living workers: report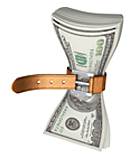 Wages complicate housing for senior living workers: report
Senior living communities and long-term care facilities employ workers in job categories that are expected to be among the fastest-growing types over the next 10 years, according to projections from the Bureau of Labor Statistics — and workers in those categories earn less than what it takes to be able to comfortably afford one- or two-bedroom housing, according to a new report.
The 2018 "Out of Reach" report, released Wednesday by the National Low Income Housing Coalition, bases its findings on data from the Department of Housing and Urban Development in addition to the BLS.
According to the report, U.S. renters who work full time must earn at least $17.90 per hour to be able to afford a "modest" one-bedroom rental home without spending more than 30% of their incomes on housing costs.
To afford a two-bedroom rental home, the hourly wage must be $22.10, which is $14.85 higher than the federal minimum wage of $7.25, the report states.
The median hourly wage for registered nurses is $34.30, more than the "housing wage" that is required for a one- or two-bedroom home, although the report notes that "in tight high-cost housing markets," that wage may not be enough to enable someone to afford "decent rental housing."
The median hourly wage for workers in several other job types common in assisted living and skilled nursing is lower than the housing wage required, according to the report.
Home health aides, for instance, have a median hourly wage of $12.55, and the median hourly wage for personal care aides is $11.32.
The BLS projects an increase of more than 770,000 personal care aides between 2016 and 2026, representing the greatest growth of any occupation, according to the report.
Janitors and cleaners earn a median $12.25 per hour, and food preparation and service workers earn a median $9.89 per hour. The number of food preparation workers is expected to grow by almost 580,000 from 2016 to 2026, according to the report.
Overall, according to the authors, seven of the 10 occupations projected to see the most growth over the next 10 years pay a median wage that is lower than the one- or two-bedroom housing wage.
The NLIHC calls for Congress to fully fund federal housing assistance programs including Housing Choice Vouchers, the national Housing Trust Fund, public housing, project-based rental assistance and other federal rental housing programs serving the lowest income households.