March 02, 2017
Washington legislators consider increasing assisted living fines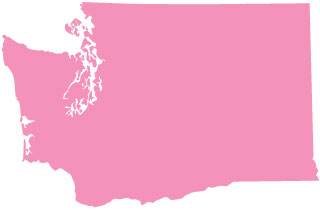 Washington
Assisted living community operators in the state of Washington would see increased civil penalties of up to $3,000 for violations of licensing statutes or rules, and fines would be increased to up to $10,000 for former or current providers that operate unlicensed facilities, under a bill being considered by the legislature.
H.B. 1492 is designed to align assisted living penalties with existing penalties for other long-term care providers in the state, according to the text of the bill.
"Right now the [assisted living] fines are capped at $100 per day, which we think is ridiculous," Patricia Hunter, Washington state LTC ombudsman, told television station KOMO. By comparison, the average ticket for speeding in the state is $150, she added.
Leading Age Washington and the Washington Health Care Association told the TV station that their organizations have a "neutral" position on the bill. In remarks, however, LeadingAge Washington representatives said that bigger issues for the state to address are Medicaid payment disparity among LTC settings and low wages for caregivers.
The bill is being reviewed by the state House of Representatives' Rules Committee after having been referred by the Health Care and Wellness Committee.