January 10, 2016
What's ahead for seniors housing in 2016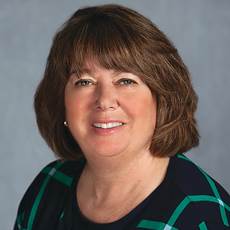 Beth Mace
Demand for seniors housing will continue in 2016, driven by a strong economy, strong job growth, stable consumer confidence and an improving housing market, Beth Mace, National Investment Center for Seniors Housing and Care chief economist and director of capital markets research, shared with members of the press Jan. 8. Assisted living operators and investors, however, have reason for caution.
"These favorable demand-drivers will allow absorption to keep pace with new construction activity," she added. "And my expectation is that occupancy rates through 2016 will largely stay close to where we are today." Seniors housing occupancy in the fourth quarter of 2015 was 90.1%, according to NIC's MAP Data Service, as McKnight's Senior Living reported Jan. 7.
A stable occupancy rate will be aided by an absorption rate that, for the most part, matches the pace of new supply coming onto the market, Mace said, adding that an absorption pace between 2% and 2.5% would in line with historical patterns.
Since a low point in the first quarter of 2010, when seniors housing occupancy was 86.9%, almost 50,000 senior housing units have come online, Mace said. "That represents about a 10% increase in inventory," she added. Demand during that time experienced an increase of 60,000 units, she said.
Supply, particularly in assisted living, "could get ahead of demand fundamentals" in 2016, however, Mace cautioned. For instance, construction as a share of inventory for assisted living remains much higher than that of independent living; in the fourth quarter of 2015, it was 7.9% for assisted living and 3.8% for independent living. "And that 7.9% in the fourth quarter would be an all-time high and up from 6.5% a year ago," she said.
The majority of the seniors housing new construction since early 2010 has occurred in assisted living properties, Mace said, but construction in independent living has started to "ramp up." In the fourth quarter of 2015, construction as a share of inventory for independent living was up from 2.9% a year earlier, and it was the most since early 2009, she added. Occupancy in independent living in the fourth quarter was at its highest level since 2007, and it has been at a higher level than the occupancy rate of assisted living since 2012, Mace said. Also, rent growth in independent living reached its strongest pace since 2009.
Mace also predicted overall rent growth in seniors housing of between 2.25% and 3% in 2016, depending on the market. "In general, what we've seen for rent growth is that it has exceeded overall inflation in the last two years," she said.