Nurse Practitioner (NP)
A registered nurse working in an expanded nursing role, usually with a focus on meeting primary healthcare needs. NPs can conduct physical examinations, interpret laboratory results, select plans of treatment and identify medication requirements. They also can perform certain medical management activities for selected health conditions. Some NPs specialize in geriatric care.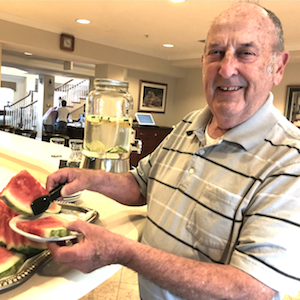 Aug. 8
Help with hydration
Multiple locations
Senior living communities across the country have been helping older adults stay hydrated this summer by creating hydration kits and consistently offering water and other options for liquids.
Subscribe for free!