Nurse, Registered (RN)
A nurse who has graduated from a formal program of nursing education (two-year associate degree, three-year hospital diploma, or four-year baccalaureate) and passed a state-administered exam. RNs have completed more formal training than licensed practical nurses and have a wide scope of responsibility.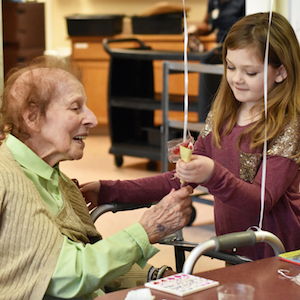 Feb. 21
Handmade holiday
Rochester, NY
Residents of St. John's recently were surprised with handmade Valentine's Day cards and gifts from local elementary school students.