Nurse, Registered (RN)
A nurse who has graduated from a formal program of nursing education (two-year associate degree, three-year hospital diploma, or four-year baccalaureate) and passed a state-administered exam. RNs have completed more formal training than licensed practical nurses and have a wide scope of responsibility.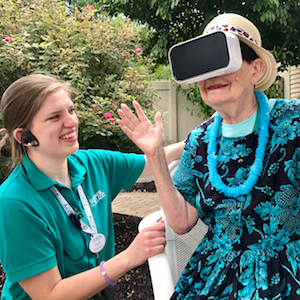 Aug. 15
Senior 'stay-cation'
State College, PA
Residents and friends of Juniper Village at Brookline's Wellspring Memory Care in State College, PA, recently took a virtual trip to the beach.
Subscribe for free!