Nurse, Registered (RN)
A nurse who has graduated from a formal program of nursing education (two-year associate degree, three-year hospital diploma, or four-year baccalaureate) and passed a state-administered exam. RNs have completed more formal training than licensed practical nurses and have a wide scope of responsibility.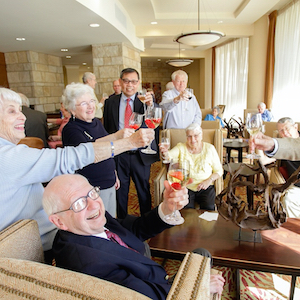 April 18
Spreading thanks
Houston and North Greenbush, NY
Residents of Brazos Towers at Bayou Manor, a senior living community in Houston, recently held a virtual "gratitude party" for residents of Eastwyck Village of North Greenbush, NY, to thank them for their assistance after Hurricane Harvey.