Nursing facility (NF)
Nursing facilities are licensed to provide custodial care; rehabilitative care such as physical, occupational or speech therapy; or specialized care for Alzheimer's patients. Additionally, nursing facilities offer residents planned social, recreational and spiritual activities.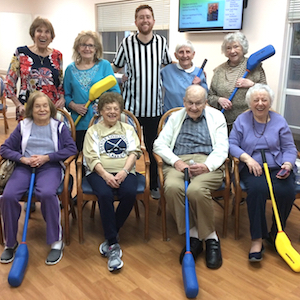 April 25
Wellness goals
Monroe Township, NJ
Residents at Monroe Village have been staying in shape by playing hockey during the NHL season and the Stanley Cup Playoffs.