Nursing home
A facility licensed by the state to offer residents personal care, as well as skilled nursing care on a 24-hour-a-day basis. Provides nursing care, personal care, room and board, supervision, medication, therapies and rehabilitation. Rooms are often shared, and communal dining is common. Depending upon the jurisdiction, these facilities may be licensed as nursing homes, county homes, or nursing homes/residential care facilities.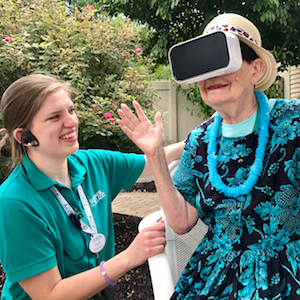 Aug. 15
Senior 'stay-cation'
State College, PA
Residents and friends of Juniper Village at Brookline's Wellspring Memory Care in State College, PA, recently took a virtual trip to the beach.
Subscribe for free!