OBRA (Omnibus Budget Reconciliation Act of 1987)
Landmark legislation, sometimes called "The Nursing Home Reform Bill" that increased emphasis on care and codified many provisions for the first time. The law requires that each resident be evaluated upon admission, receive an individualized care plan and be informed about treatment decisions.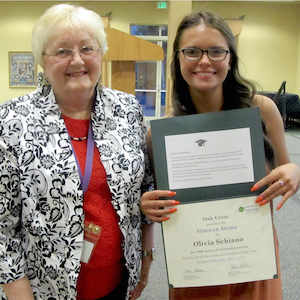 May 16
$3 million milestone
Parkville, FL
Oak Crest recently passed the $3 million mark in the amount of scholarship funds the community has awarded to employees over the past 22 years.