OBRA (Omnibus Budget Reconciliation Act of 1987)
Landmark legislation, sometimes called "The Nursing Home Reform Bill" that increased emphasis on care and codified many provisions for the first time. The law requires that each resident be evaluated upon admission, receive an individualized care plan and be informed about treatment decisions.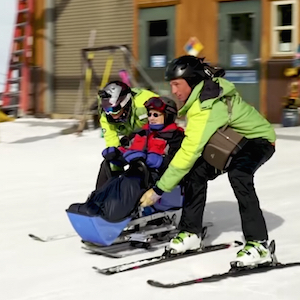 Feb. 14
Winter wish
Massachusetts
Brookdale Senior Living resident Eleanor "Ellie" Ross recently got to ski again thanks to a Brookdale partnership with two-time Olympic skier Jeremy Bloom.