Occupational health services
Health services concerned with the physical, mental and social well being of an individual in relation to his or her working environment and with the adjustment of individuals to their work. The term applies to more than the safety of the workplace and includes health and job satisfaction.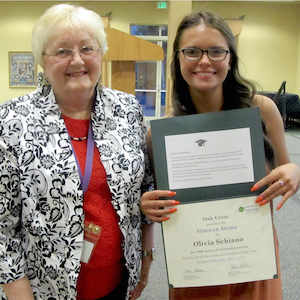 May 16
$3 million milestone
Parkville, FL
Oak Crest recently passed the $3 million mark in the amount of scholarship funds the community has awarded to employees over the past 22 years.