OMRA (Other Medicare required assessment)
An MDS used to alter the resource utilization classification to a non-rehab group from a rehab group. This is filled out 8 to 10 days after the final therapy session if a resident is going to remain under Medicare Part A coverage.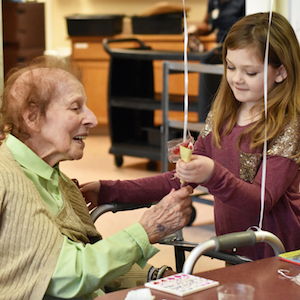 Feb. 21
Handmade holiday
Rochester, NY
Residents of St. John's recently were surprised with handmade Valentine's Day cards and gifts from local elementary school students.