OSCAR (Online survey, certification and reporting)
A Centers for Medicare & Medicaid Services database that holds survey and certification information of providers certified by either Medicare, Medicaid or both. Different types of information are required from different providers.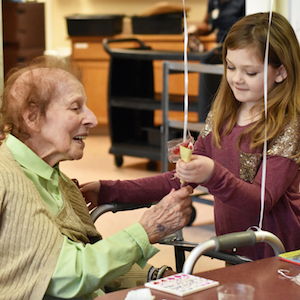 Feb. 21
Handmade holiday
Rochester, NY
Residents of St. John's recently were surprised with handmade Valentine's Day cards and gifts from local elementary school students.