Palliative care
Medical care or treatment that concentrates on reducing the severity of disease symptoms, rather than providing a cure. The goal is to prevent and relieve suffering and to improve quality of life for people facing serious, complex illness. Sometimes incorrectly used as a synonym for hospice care, which itself may employ palliative care steps in a person's final stages. Also, hospice is a Medicare Part A benefit, which requires a more highly regulated environment.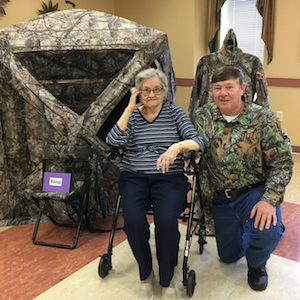 May 16
Bringing in the outdoors
Hollidaysburg, PA
Garvey Manor and Our Lady of the Alleghenies Residence continuing care retirement community recently hosted an outdoor show, "Marching into the Woods."