Physician assistant (PA)
Also known as a physician extender. A specially trained and licensed, or otherwise credentialed, individual who performs tasks that might otherwise be performed by a physician, under the direction of a supervising physician.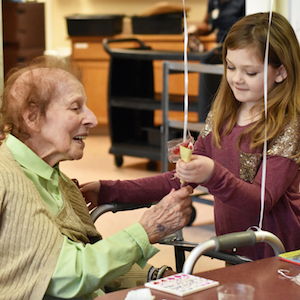 Feb. 21
Handmade holiday
Rochester, NY
Residents of St. John's recently were surprised with handmade Valentine's Day cards and gifts from local elementary school students.