Post-acute care
Also called subacute care or transitional care, it's a type of short-term care provided by many long-term care facilities and hospitals. Might include rehabilitation services, specialized care for certain conditions (such as stroke or diabetes) and/or post-surgical care and other services associated with the transition between the hospital and home. Residents on these units often have been hospitalized recently and they typically have more complicated medical needs.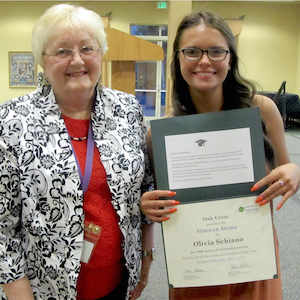 May 16
$3 million milestone
Parkville, FL
Oak Crest recently passed the $3 million mark in the amount of scholarship funds the community has awarded to employees over the past 22 years.