Preferred provider organization (PPO)
Managed care organization that operates in a similar manner to an HMO or Medicare HMO except that this type of plan has a larger provider network and does not require members to receive approval from their primary care physician before seeing a specialist. It is also possible to use doctors outside the network, although there may be a higher co-payment.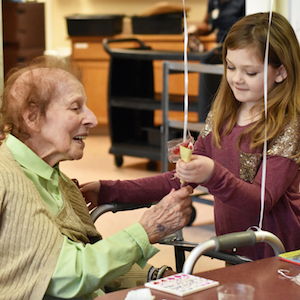 Feb. 21
Handmade holiday
Rochester, NY
Residents of St. John's recently were surprised with handmade Valentine's Day cards and gifts from local elementary school students.