Pressure ulcers
Also known as bedsores or decubitus ulcers. Breakdown of the skin, to which older, bed-ridden individuals are especially susceptible. Treatment for them may include turning every two hours, special support surfaces and other measures.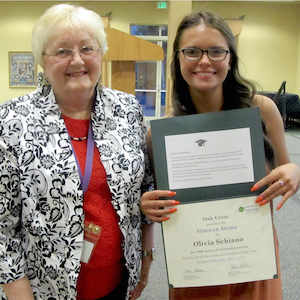 May 16
$3 million milestone
Parkville, FL
Oak Crest recently passed the $3 million mark in the amount of scholarship funds the community has awarded to employees over the past 22 years.