February 01, 2017
PointClickCare puts IPO on hold, closes $85 million round of financing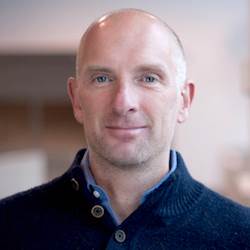 Mike Wessinger
PointClickCare has put its plans for an initial public offering on hold, instead closing an $85 million round of financing, the cloud-based software and services company announced Wednesday. The company said it plans to use the funds to accelerate its focus on delivering solutions to its customers and end markets.
"The macro demographics of the aging population, combined with a market-wide shift in payment models, is placing new demands on providers of senior care and services while opening up new opportunities for PointClickCare to help serve these needs in the years to come," said PointClickCare founder and CEO Mike Wessinger said in a statement.
The round was led by the San Francisco-based Dragoneer Investment Group, with participation from JMI Equity, an existing investor since 2011. Some of the other companies in which Dragoneer has invested include Uber, Airbnb, New Relic, Atlassian and AppFolio.
"Dragoneer is an investment partner with significant experience investing in technology companies around the world," Wessinger said. "This partnership will enable us to more quickly take advantage of ways to help our customers thrive given the unique challenges facing the global healthcare industry."
PointClickCare's platform is designed for senior living, skilled nursing and home healthcare providers. The company said that 2016 was a record year, with revenues exceeding $160 million, representing 28% year-over-year profitable growth.
The announcement marks a change of plans for the company, which filed a registration statement with the U.S. Securities and Exchange Commission for an IPO in late 2015, indicating that it hoped to raise up to $100 million.
"We are not ruling out the public markets as a financing option to fuel future expansion," Wessinger said. "But our track record of successfully delivering sustainable growth has put us in an enviable position for any private technology company — to execute an IPO only when the market conditions offer the most favorable opportunity for our business, our customers and our investors. In other words, we can afford to wait until the timing is right for us."