Quality assurance (QA)
A formal protocol to review and guide the quality of service provided by a facility. QA evaluates quality assessment and offers corrective actions to resolve any deficiencies regarding direct patient, administrative or support services.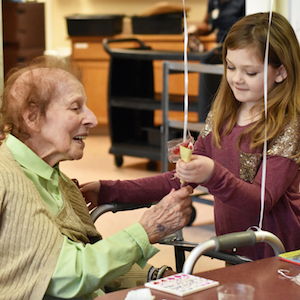 Feb. 21
Handmade holiday
Rochester, NY
Residents of St. John's recently were surprised with handmade Valentine's Day cards and gifts from local elementary school students.