Rehabilitation
The combined and coordinated use of medical, social, educational and vocational measures for training or retaining someone disabled by disease or injury to the highest possible level of functional ability. Different types of rehabilitation include: vocational, social, psychological, medical and educational.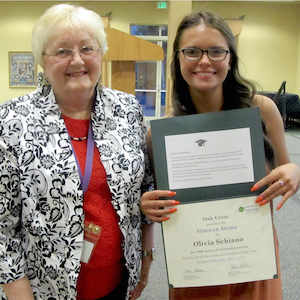 May 16
$3 million milestone
Parkville, FL
Oak Crest recently passed the $3 million mark in the amount of scholarship funds the community has awarded to employees over the past 22 years.