Residential care
The provision of room, board and personal care. Residential care falls between the nursing care delivered in skilled and intermediate care facilities and the assistance provided through social services. It can be broadly defined as the provision of 24-hour supervision of individuals who, because of old age or impairments, need assistance with the activities of daily living.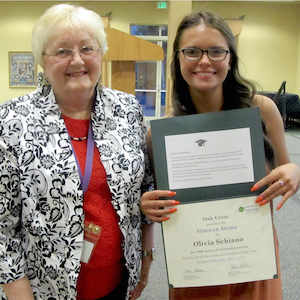 May 16
$3 million milestone
Parkville, FL
Oak Crest recently passed the $3 million mark in the amount of scholarship funds the community has awarded to employees over the past 22 years.