Soaring seniors
World War II veteran Colin Jones, 94, prepares for takeoff.

Volunteer pilot Mike Sommars with U.S. Army veteran Chuck Iverson, 83.

World War II veteran Ed Willems, 95, sits in the cockpit.

Ann Seufert, whose husband was a commander of the Seabees for 25 years, finishes her flight.

Eight older adults were scheduled to fly April 7, but rain prevented three of them from flying. Pictured here are, front row: Mary Van Velzer, Al Rosenthal, Ann Seufert and Colin Jones. Back row: Vince Van Velzer, Chuck Iverson, Ed Willems and Mac Laurence.

Lanyards awaited all participants.

Dream Flyers flew in this 1942 Boeing Stearman biplane.
Next
Prev
The Ageless Aviation Dreams Foundation gives biplane rides to military veterans living in long-term care communities. April 7, the organization helped five World War II and Korean War veterans take to the skies in a 1942 Boeing Stearman biplane at the Fullerton Municipal Airport in Orange County, CA. All photos by jandrew67 on Flckr, used with permission.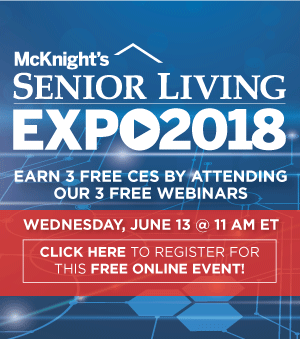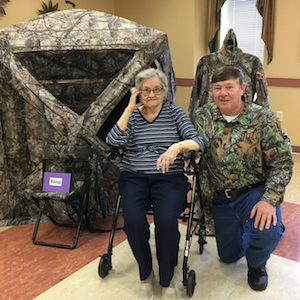 May 16
Bringing in the outdoors
Hollidaysburg, PA
Garvey Manor and Our Lady of the Alleghenies Residence continuing care retirement community recently hosted an outdoor show, "Marching into the Woods."
JOB LISTINGS