State/private insurer long-term care partnerships
Arrangements between some states and certain private insurance companies to provide long-term care insurance. These partnerships help protect the assets of insured individuals who typically must become nearly impoverished before qualifying for Medicaid.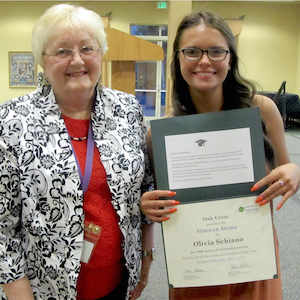 May 16
$3 million milestone
Parkville, FL
Oak Crest recently passed the $3 million mark in the amount of scholarship funds the community has awarded to employees over the past 22 years.