State/private insurer long-term care partnerships
Arrangements between some states and certain private insurance companies to provide long-term care insurance. These partnerships help protect the assets of insured individuals who typically must become nearly impoverished before qualifying for Medicaid.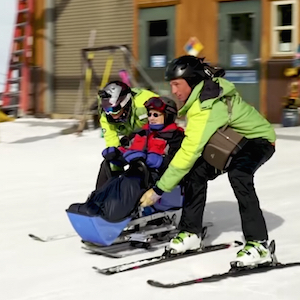 Feb. 14
Winter wish
Massachusetts
Brookdale Senior Living resident Eleanor "Ellie" Ross recently got to ski again thanks to a Brookdale partnership with two-time Olympic skier Jeremy Bloom.