Supplemental Security Income (SSI)
A program of support for low-income aged, blind and disabled persons, established by Title XVI of the Social Security Act. SSI replaced state welfare programs for the aged, blind and disabled in 1972 with a federally administered program, paying a monthly basic benefit nationwide of $284.30 for an individual and $426.40 for a couple in 1983. States may supplement this basic benefit amount.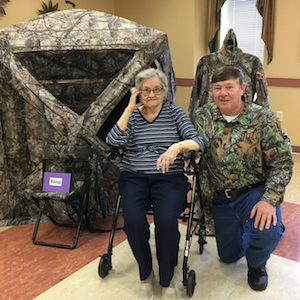 May 16
Bringing in the outdoors
Hollidaysburg, PA
Garvey Manor and Our Lady of the Alleghenies Residence continuing care retirement community recently hosted an outdoor show, "Marching into the Woods."