Therapy caps
Annual benefit limits (most recently at $1,740) on rehab therapy for Medicare Part B recipients. There is one cap for occupational therapy and another for speech and physical therapy combined. An exceptions process currently exempts most nursing home residents from the caps.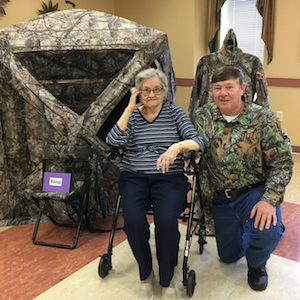 May 16
Bringing in the outdoors
Hollidaysburg, PA
Garvey Manor and Our Lady of the Alleghenies Residence continuing care retirement community recently hosted an outdoor show, "Marching into the Woods."