Title XX Services
Commonly known as Social Services Block Grant services. Grants given to states under the Social Security Act that fund limited amounts of social services for people of all ages (including some in-home services, abuse prevention services and more).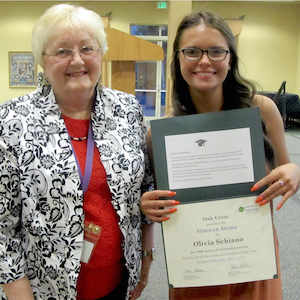 May 16
$3 million milestone
Parkville, FL
Oak Crest recently passed the $3 million mark in the amount of scholarship funds the community has awarded to employees over the past 22 years.