Total parenteral nutrition (TPN)
This type of nutrition requires a doctor's order. TPN is typically administered through a large vein in the body because of its high concentration of ingredients. Individuals who are unable to eat or who do not receive enough calories, essential vitamins and minerals from eating can receive enough nutrients from TPN to maintain their weight.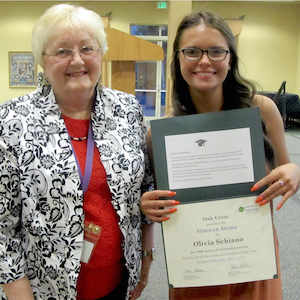 May 16
$3 million milestone
Parkville, FL
Oak Crest recently passed the $3 million mark in the amount of scholarship funds the community has awarded to employees over the past 22 years.