Usual, customary and reasonable (UCR)
One method used by private insurers to calculate what to pay for medical services. It bases pay rates on commonly used rates in the local community. Also called "customary, prevailing and reasonable" charges.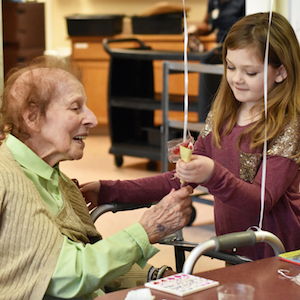 Feb. 21
Handmade holiday
Rochester, NY
Residents of St. John's recently were surprised with handmade Valentine's Day cards and gifts from local elementary school students.