Visiting Nurse Association (VNA)
A voluntary health agency that provides nursing and other services in the home. Basic services include health supervision, education and counseling; bedside care; and the carrying out of physicians' orders. Personnel include nurses and home health aides who are trained for specific tasks of personal bedside care.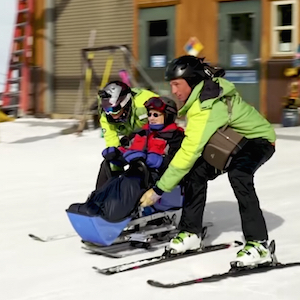 Feb. 14
Winter wish
Massachusetts
Brookdale Senior Living resident Eleanor "Ellie" Ross recently got to ski again thanks to a Brookdale partnership with two-time Olympic skier Jeremy Bloom.