Workers' compensation program
State-mandated system under which employers assume the cost of medical treatment and wage losses for employees who suffer job-related illnesses or injuries, regardless of who is at fault. In return, employees are generally prohibited from suing employers, even if the disabling event was due to employer negligence. U.S. government employees, harbor workers, and railroad workers are not covered by state workers' compensation laws, but instead by various federally administered laws.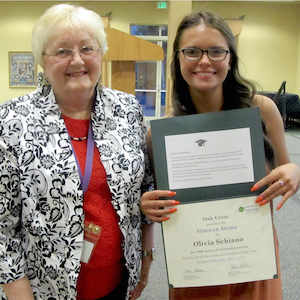 May 16
$3 million milestone
Parkville, FL
Oak Crest recently passed the $3 million mark in the amount of scholarship funds the community has awarded to employees over the past 22 years.