May 31, 2016
Success may be as simple as focusing on two areas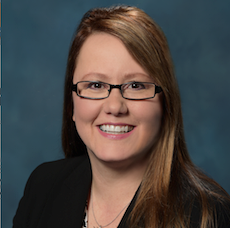 Lois A. Bowers
Staffing and food. That's where senior living operators should focus their efforts, according to Laura Katz Olson. Especially staffing.
Olson possesses much knowledge accumulated through years of research in public policy and aging — she holds a Ph.D. and is a political science professor at Lehigh University. But the aforementioned advice comes from the personal experience she has gained as a caregiver for her mother, Dorothy, who has Parkinson's disease and deteriorated vision. (They are pictured below.)
"The driving force of quality care is the staff," Olson says. Communities that commit to excellence by providing relatively high wages, great healthcare benefits and opportunities for advancement for staff members, she adds, are more likely to be rewarded with minimal turnover, which means that staff members are more likely to be familiar with resident needs and care about meeting them.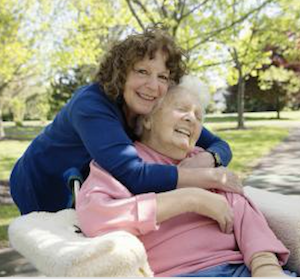 Olson sees it at the nursing home where her mother lives. "Any one of them who has worked in another place tells me this is the best place to work in," she says, noting that several staff members have family members who work or live there.
The dining experience is another way that assisted living communities and skilled nursing facilities can differentiate themselves, Olson says — an important point because meals can be the highlight in the daily life of an elderly person with declining physical abilities. Where her mother lives, "they go over backwards to let them have what they really would like to eat," whether it be vegetarian meals, as her mother prefers, or something that's not on the menu. "The food is delicious," Olson says. "I'm absolutely astounded at how good it is."
Another lesson Olson says she has learned the hard way? Look beyond looks. An assisted living community where her mother previously lived "was one of the most beautiful places I had ever seen," she says. The people who operated the small facility, however, "focused on keeping people in bed so they didn't have to do anything," Olson says.
The place her mother lives now, her third senior living residence, is an older nursing home operated by the county in which it is located and, although it probably wouldn't win a beauty contest, it is "as good as you're going to get in an institution the United States," she says. The nursing home holds care-planning meetings with family members every six weeks — something others are supposed to do but often don't, Olson says, and activities are "constant and interesting."
Olson knows that there are high-quality assisted living communities out there — for-profit, not-for-profit, multisite chains and single-site facilities. Her 101-year-old mother-in-law is receiving great care and participating in the many activities at the community where she lives, she says. And Olson believes that operators that receive government funding would benefit from more of it.
But the professor also knows that many of her opinions and suggestions might not be shared or appreciated by some senior living owners and operators. More assisted living inspections are needed in some states, for instance, she believes, although she also maintains that senior living leaders should be focused on more than simply meeting minimum standards.
And she is not a fan of private equity ownership. "The model of a private equity firm is to extract as much money as you can out of whatever they have, and then sell it at a profit, and to me, that's antithetical to good care," Olson says.
And she believes that a mandatory, government-run insurance program for long-term services and supports is needed to broaden the risk pool. "In my view, from everything I've read, I don't see how anybody could still be proposing private insurance," Olson says. Issues related to private long-term care insurance, in her opinion, are that it is not affordable for the average person, is not very useful because of qualifying criteria and elimination periods, and as a whole will be unable to meet the needs of a growing population of adults who are living longer.
Whether or not you agree with Olson, however, you would be smart to take her seriously. You can be certain that policymakers and your potential residents and their family members will. Many of them will be reading her latest book, "Elder Care Journey: A View from the Front Lines," which details her experience, the issues she has encountered and the solutions she proposes.
Lois A. Bowers is senior editor of McKnight's Senior Living. Contact her at lois.bowers@mcknights.com. Follow her on Twitter @Lois_Bowers.