Brookdale's Entrepreneur in Residence Program
Brenda Wilton of Narrative Apparel spent her Entrepreneur in Residence time at Brookdale Greenville in South Carolina. Her goal was to learn more from the residents about their apparel interests and observe how they and caregiving associates handle and manage clothing.

A Brookdale Greenville resident tries Narrative Apparel clothing on for size. The company designs clothing for those who face physical challenges when getting dressed.

An associate at Brookdale Cumberland Green Hills, right, learns about the Care Dryer from Wayne Jacks. The product, by U.K.-based Haystack Dryers, is a wall-mounted device designed to make bathing more comfortable and dignified for people with a variety of physical conditions.

Leah Iwaniuk of 3Scape Systems, right, meets with residents. The Canadian company is researching whether dimensional immersive video therapy can ease depression and anxiety among the aging.
Next
Prev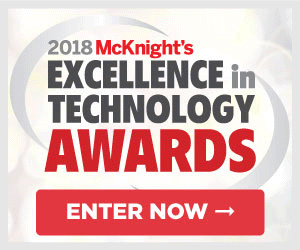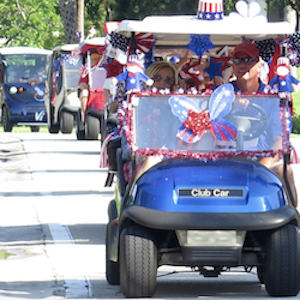 July 11
Patriotic parade
Naples, FL
More than 100 residents and employees of Vi at Bentley Village participated in a golf cart parade to celebrate the Fourth of July.
Subscribe for free!