July 14, 2016
Industry news, July 14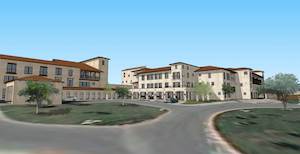 An artist's rendering of the exterior expansion of GreenRidge at Buckner Villas.
Buckner Villas begins expansion, renovation
Construction is well underway at a Texas-based retirement community in the midst of a $29.8 million expansion and renovation project.
GreenRidge at Buckner Villas will be adding more than 122,000 square-feet of independent living residences at its Austin community. An additional 16,000 square-feet will be remodeled in GreenRidge's existing units.
The project is a result of an increased demand for housing accommodations and a growing wait list at the community.
A total of 69 one- and two-bedroom apartment homes will be added to the community as part of the project, along with 70 underground parking spaces. Several common areas, such as the dining room, theater and spa, also will receive renovations.
"It is imperative that we plan ahead for the influx of baby boomers [who] are about to enter the senior living market, and we are doing this by adding additional housing and amenities that offer boomers everything their active lifestyles demand," said Pat Crump, vice president of operations for Buckner Retirement Services.
The project is expected to be completed in December 2017.
Acts featured in workplace culture novel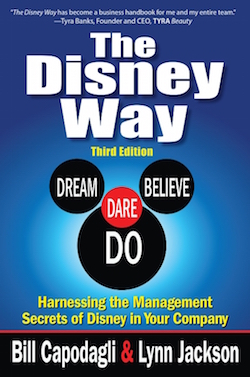 Acts Retirement-Life Communities is among several companies featured in the latest installment of the nationally acclaimed book "The Disney Way."
The Philadelphia-based organization was recognized for its successful workplace culture, which was described to hold "loving-kindness," according to the book's authors.
"I think of Acts as a perfect example of an organization that has masterfully adopted the customer-centric principles of Disney in their own unique way," said co-author Bill Capodagli. "With loving-kindness as its foundation, Acts has created an enviable model for senior living that has helped the organization achieve amazing results with residents and employees."
Now in its third edition, the book explores how companies can implement Disney's highly successful corporate culture throughout their own businesses.
As one of the largest senior living organizations in the country, Acts operates 21 different communities provides services to more than 8,600 residents. The organization also employs more than 6,000 workers.
The "loving-kindness" culture instilled in Acts' communities and offices has resulted in a 98% resident satisfaction rate, according to the organization.
Capital One closes loan for acquisition of Spectrum
Capital One Healthcare has closed a $110.5 million loan for an Beecken Petty O'Keefe & Co. investor group to acquire Spectrum Professional Services.
Spectrum provides rehabilitation therapy management and and consulting services to more than 500 customers nationwide. As a top provider, its clientele includes a wide range of senior living communities.
Under the acquisition terms, current management will maintain a portion of the company's ownership and continue to lead operations.
"We believe that the terms of this acquisition position Spectrum to meet the surge in demand for rehabilitative therapy services over the next decade," said John Heller, Spectrum Professional Services president and CEO.
Beecken Petty O'Keefe & Co. previously has invested in several healthcare-provider, manufacturing and distribution companies. The investment firm has been involved in the healthcare industry since 1996.
Capital One served as the administrative agent and lead book runner for the deal. The company is the lead provider for financial services in the healthcare industry.
Ecova announces company savings
Ecova has saved its clients more than $2 billion since 2013 through its resource management programs, according to a recent analysis by the company.
Savings were identified in client's energy, water, waste and telecommunications expenditures, according to Ecova. The saving were a result of using data from utility bills, meters and energy management systems to help reduce energy and resource consumption. The data also were used to prevent potential equipment failures and reduce service calls.
"Ecova has been a strategic supplier since 2008 and has provided Brookdale with tremendous value and insights that have helped us identify and implement cost savings measures for both water and energy across our organization," said Jennifer Nolan, vice president of procurement strategy for Brookdale Senior Living.
Ecova provides its service to more than 900 companies nationwide.