July 12, 2016
People in the news, July 12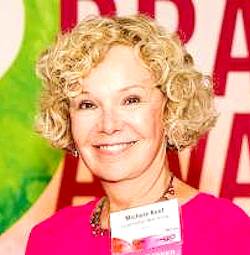 Michele Kent
Kent, LeadingAge New Jersey president and CEO, honored
Michele Kent, LeadingAge New Jersey's president and CEO, has been selected as one of the top 40 female executives in the state by the SmartCEO Brava Awards Program.
Winners were selected by an independent committee of local business leaders based on company growth, community impact and mentoring. They are profiled in the July/August issue of SmartCEO magazine and were celebrated at a June 23 ceremony.
LeadingAge New Jersey has more than 135 nonprofit members — assisted living communities, continuing care retirement / life plan communities, nursing homes, supportive housing and home- and community-based service providers.
Kent created the web-based series Leading Thoughts from LeadingAge, for which she interviews key national and state leaders, policy experts and consumer advocates on trending topics in senior care. As part of LeadingAge New Jersey's educational mission, she spearheaded the design of a master's certificate in senior care management program in conjunction with Rutgers University.
"Our 10-week program is the first of its kind and is designed for our members who have the ambition to move into the executive-level positions that will be critical in leading the profession in the years to come," she said.
Bleavins named to LeadingAge Illinois board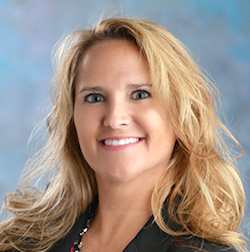 Jo Ellen Bleavins, president of Gardant Management Solutions, has been elected president of the Supportive Living Cabinet and will serve on the board of directors for LeadingAge Illinois.
LeadingAge Illinois represents more than 500 organizations that provide services to thousands of older adults in Illinois. The group is the state affiliate for LeadingAge and Argentum.
The Supportive Living Cabinet focuses on the affordable assisted living communities in the state. Gardant manages dozens of communities that operate through the Illinois Supportive Living Program, which allows the communities to serve seniors and adults aged 22 to 64 with physical disabilities, regardless of their income.
Gardant is the largest provider of assisted living in Illinois. It operates more than 40 assisted living, senior living and memory care communities in Chicago and surrounding suburbs, other locations in the state and the Metro East area of St. Louis. The company recently expanded its portfolio, adding properties in Georgia and Indiana.
Quintanar named to TALA advisory board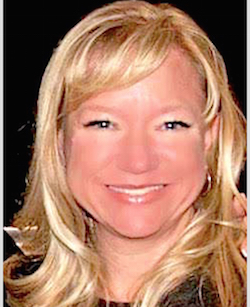 Leslie Quintanar has been appointed to the advisory board of the Texas Assisted Living Association, the state chapter of Argentum. Her term began May 1 and ends Jan. 31, 2018.
Quintanar is regional director of operations for Integral Senior Living. She has more than 16 years of experience, ranging from activities to operations, in both private and publicly held senior living companies. She also holds assisted living licensure in two states, Pennsylvania and California.
Chipango wins Texas Hero Award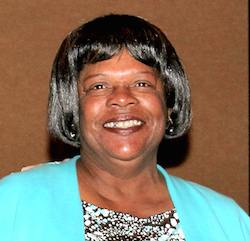 Gwen Chipango, caregiver supervisor at Mustang Creek Estates of Allen, TX, received the 2016 Texas Hero Award from the Texas Assisted Living Association, the state chapter of Argentum, at its conference.
TALA presents the award annually to recognize an assisted living community caregiver who is deemed to go the extra mile and give an award-winning performance and is considered a hero for what he or she does daily.
"You never know who is noticing your efforts," Chipango said. "I was just doing my job by treating these seniors how I would want members of my family to be treated." She has worked at Mustang Creek Estates of Allen for almost nine years, and her co-workers voted her Employee of the Year in 2015.
Angella Horton, executive director of Mustang Creek Estates of Allen, said Chipango leads morning meetings, creates the team schedule and provides solutions to improve care for residents. "She truly leads by example," she said. "We love having her on our team, as do the residents, and her positive attitude truly makes a difference."
Miller wins Century Park Associates employee award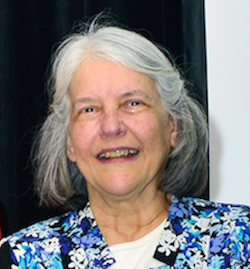 Ellen Miller, receptionist at The Bridge at Columbia in Columbia, TN, received a customer service award, the Going the Extra Mile Award, when Century Park Associates recently presented its 2016 performance awards at its annual management meeting in Aurora, CO.
Miller was nominated for two special acts of caring in February. When a water leak in the building damaged several rooms, she volunteered her time to help with the cleanup, even though doing so was not part of her responsibilities. She also covered shifts during an ice storm for associates who were unable to make it to work, even though she was scheduled to be off.
In addition to these acts of service, Miller created an efficient filing system for residents' mailbox keys.
"Ellen is a true team player and exemplifies the servant heart we are looking for in our staff," said Brian Oakley, executive director at The Bridge at Columbia. "She has a wonderful, caring spirit, and she is always looking for opportunities to meet our residents' needs."
Century Park Associates, headquartered in Cleveland, TN, manages more than 40 senior living communities in 20 states.
Bush earns Kisco President's Award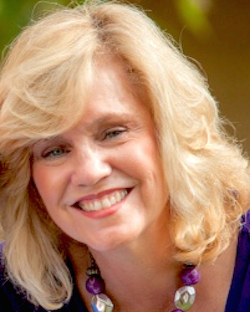 Carole Bush, executive director of Kisco Senior Living's Emerald Court in Anaheim, CA, has received the President's Award, the company's highest honor.
The award is given to the executive director thought to most exemplify Kisco's principles, values and beliefs while providing service with integrity dignity and compassion and promoting a sense of community.
Bush, who was listed as the highest-performing executive director among Carlsbad, CA-based Kisco Senior Living's 22 communities in seven states, has more than seven years of healthcare and senior living experience.
"I started this new chapter in my life with a goal to create a Disneyland environment for older adults, and I feel like both my hard-working staff and I are continuing to create the happiest place possible for our residents year after year," she said.
Peterson named CountryHouse executive director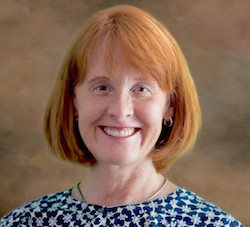 Susie Peterson has been named executive director at CountryHouse Residence for Memory Care in Kearney, NE. In her new role, she will be responsible for managing the day-to-day activities at the community.
"Susie shows us every day what it means to be an effective and passionate leader, and her dedication to those living with Alzheimer's and other forms of dementia and their families is truly inspiring," said Martin Hug, chief operating officer at Agemark Corp., the Orinda, CA-based developer and operator of CountryHouse Residence for Memory Care. "She truly cares about the residents' needs and is dedicated to enriching their lives in a safe and comfortable environment."
Peterson formerly was communications director for Christian Homes in Holdredge, NE, and has spent the previous two years working closely with CountryHouse as the community outreach specialist for the local chapter of the Alzheimer's Association.
Kumar named new executive director at Greenspring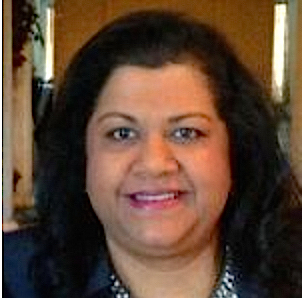 Chandra Kumar is the new executive director at Greenspring, an Erickson Living retirement community in Springfield, VA. In this role, she will oversee the daily operations at the 58-acre campus with almost 2,000 residents.
Kumar has more than 20 years of experience in the senior living industry, including serving the past two years as the associate executive director at Riderwood, an Erickson Living community in Silver Spring, MD.
Kumar's career history also includes serving as administrator for Friends House, a continuing care retirement / life plan community in Sandy Spring, MD; vice president for Amertel Communication; as well as healthcare administrator and assisted living manager for Marriott Senior Living Services and its successor, Sunrise Senior Living. She has been a licensed nursing home administrator in Maryland for more than 20 years.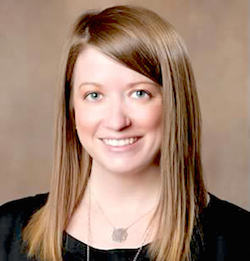 Melnyk is First Colonial Inn executive director
Jennifer Melnyk is the new executive director of Kisco Senior Living's Virginia Beach, VA, community, First Colonial Inn.
Since beginning her career working with seniors 11 years ago, she has successfully turned around occupancy numbers and improved resident satisfaction for various senior living companies, according to Kisco. Melnyk also has made staff morale one of her highest priorities.
Murphy opens Chicago office for Lancaster Pollard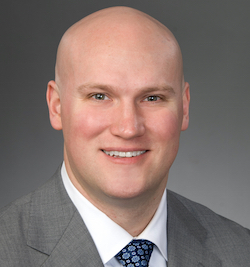 Brett Murphy has opened a new office for Lancaster Pollard in Chicago and will serve as the firm's primary healthcare banker for Illinois. He will be providing seniors housing and healthcare clients with a full range of investment banking, mortgage banking, private equity, balance sheet financing and merger and acquisition advisory services.
"Over the past decade, we have closed nearly 100 transactions totaling almost $1 billion in loan and par amounts for Illinois-based organizations" said Steve Kennedy, senior managing director at Lancaster Pollard. "With this expansion, we are now positioned to provide even greater service to clients in Illinois and throughout the Midwest."
Murphy started with Lancaster Pollard as an associate in 2013 and has been a vice president with the firm since 2015. Before joining the company, he worked in the credit risk division of Banco Santander during its acquisition of Sovereign Bank. He also held credit-based positions at Wells Fargo Bank and State Street Bank and Trust.
4 join Walker & Dunlop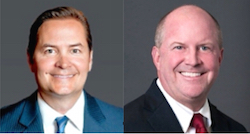 Jim Pierson, Keaton Merrell (both pictured, from left), Jeff Robbins and Matt Ewig have joined Walker & Dunlop's Capital Markets group.
Pierson and Merrell are senior vice presidents who work in the company's Phoenix office. Before joining Walker & Dunlop, they were co-founders and principals of Legacy Capital Advisors. They have been active in capital advisory services, including mortgage brokerage and direct mortgage lending, across the country and have provided debt placement for a combined $4 billion during their careers. They also formerly held positions at Johnson Capital, one of Walker & Dunlop's largest mortgage banking correspondents, until 2014, when the company acquired its servicing and origination platforms.
"Jim and Keaton have spent years developing relationships with commercial real estate lenders and owners across the country, and we're excited that they will be bringing their passion and track record of industry expertise to Walker & Dunlop," said Walker & Dunlop President Howard W. Smith.
Robbins and Ewig each will hold the title senior vice president and managing director and will be based in the company's Chicago and Milwaukee offices, respectively.
"Each has decades of experience in the commercial real estate finance space and brings to Walker & Dunlop strong customer relationships and access to a wide variety of capital sources," Smith said.
Before joining Walker & Dunlop, Robbins and Ewig served as managing directors at Berkadia. During their careers, they have originated a combined $3 billion of commercial real estate loans, including permanent, interim, construction and preferred equity and mezzanine financings.
Saville named president of CareerStaff Unlimited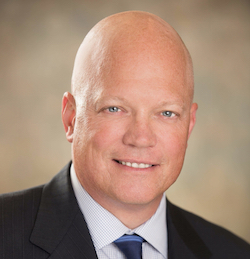 Stephen Saville has been named president of CareerStaff Unlimited, an Irving, TX-based subsidiary of Genesis HealthCare and a provider of nursing staffing for healthcare facilities across the United States.
Saville has more than 20 years of healthcare staffing experience. He recently served as executive vice president and general counsel for OGH, a holding company sponsored by Welsh Carson Anderson and Stowe, comprised of Onward Healthcare, Locum Leaders and Medefis. He also previously served as the president and CEO of Medefis and senior vice president of Onward Healthcare, where he was responsible for the organization's mergers and acquisition activities. He also spent over nine years building HealthStaff Professionals as its chief operating officer and general counsel.