May 30, 2017
People in the news, May 30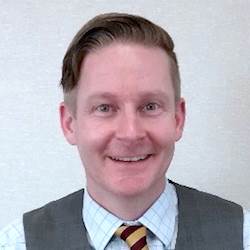 Matthew Connery
LCB Senior Living announces appointments
LCB Senior Living has announced four appointments at its communities.
Matthew Connery has been hired as the executive director of the Residence of Silver Square in Dover, NH.
Connery previously worked in sales, management and client services for 20 years. He also has several years of experience in the healthcare industry. Prior to his employment with LBC Senior Living, he worked for Bayada Pediatrics in Mechanicsburg, PA, as a client services manager.
The Residence of Silver Square is set to open in the fall. The community will include independent living units, assisted living units and memory care units.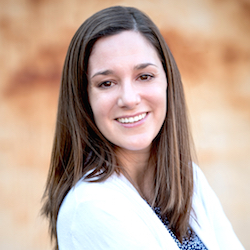 Elsewhere at LCB, Jade Duhaime has been selected as the The Arbors of Bedford's sales and marketing director. The facility is located in Bedford, NH.
Duhaime has worked in sales and management for 14 years. Before her employment with LCB, she worked as the director of community relations for the Birches at Concord, which is also a senior living community.
The Arbors of Bedford offers memory care assisted living for seniors.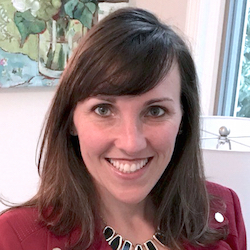 Elizabeth Mattei and Cindy Gerante have been hired as sales and marketing directors for The Residence at Orchard Grove in Shrewsbury, MA.
Mattei (left) has more than 15 years of previous experience in sales. She also has several years of experience within the senior living industry. Prior to her employment with LBC Senior Living, she was employed with Brightview Senior Living, where she helped open up a community in Arlington, MA.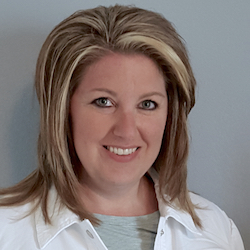 Previously, Gerante (right) worked in sales and marketing for 20 years within the healthcare and assisted living industries. Prior to her employment with LBC Senior Living, she worked as a clinical liasion with Kindred Healthcare.
LBC Senior Living plans to open The Residence at Orchard Grove in the fall. The community will include independent living, assisted living and memory care units.
James Adamowicz of Piper Shores and Holbrook Health Center receives award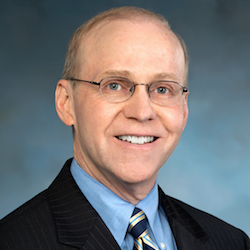 James Adamowicz, CEO of Piper Shores retirement community and administrator of record for Holbrook Health Center, received the 2017 Eli Pick Facility Leadership Award from the American College of Health Care Administrations.
The award recognizes administrators of record in long-term care facilities who show leadership and excellence throughout the year. Data-driven criteria are used to determine who qualifies. Data are collected from the skilled nursing center survey, including information such as health, fire and complaint surveys. Facilities must also rank in the top quartile for specific quality measures from the Centers for Medicare & Medicaid Services. The center also must meet 80% or greater occupancy with a three-year avoidance of a special focus facility status.
Adamowicz was one of 206 administrators nationally to receive this honor. The Holbrook Health Center was part of less than 9% of centers nationally to receive this award.
"It is an honor to be included in such an elite group of administrators and to have Holbrook Health Center considered one of the top long-term care facilities in the country," Adamowicz said. "I want to thank the exemplary team at Holbrook for their ongoing commitment to providing excellent resident care."
Century Park Associates presents awards to Harbor Place and Kristie Tucker
Century Park Associates presented awards to Harbor Place for "Community of the Year" and Kristie Tucker for "Going the Extra Mile."
Harbor Place at Cottesmore in Gig Harbor, WA, won its award for the second consecutive year. The facility won the award because of its high residence satisfaction rates, its operational success and its maintenance of a deficiency-free status for five years in a row.
Tucker won her award because of her service during Hurricane Matthew at The Bridge in Charleston, SC. The state had ordered the evacuation of coastal areas, so she left at night to drive her seven children more than 100 miles to her sister's house. She returned by 6:30 the next morning ready to help while residents were transported to a sister facility. She worked as a care aide while residents were at the sister facility.
Century Park Associates is a national senior living company headquartered in Cleveland, TN. These awards were given out at the annual management meeting in Nashville, TN. The company owns more than 40 senior living communities.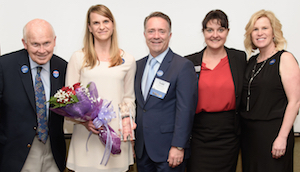 From left: Forrest Preston, Century Park president; Nicole Long, executive director at Harbor Place at Cottesmore; Todd Fletcher, from Life Care Centers of America; Renee Brooks, regional director of operations; and Jenny Graham, Century Park director of operations.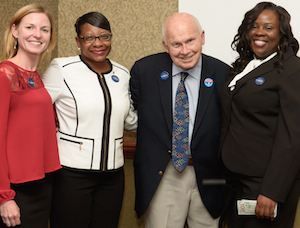 From left: Rebecca Sturtz, regional director of operations; Michelle Nelson, executive director at The Bridge at Charleston; Preston; and Kristie Tucker, lifestyle services director and Going the Extra Mile winner.
Mary Gallagher named to PM360 ELITE 100 list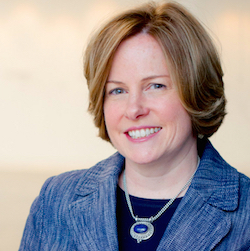 Seniorlink Senior Vice President and Chief Marketing Officer Mary Gallagher was named to the 2017 PM360 ELITE 100 list in the transformational leaders category. This list has been published for the past three years by PM360 magazine, and it recognizes healthcare industry leaders deemed to be the most influential.
Gallagher has worked in the healthcare industry for more than 20 years, and she has been with Seniorlink since 2015. While at Seniorlink, she has designed an initiative called "Thank You Caregiver Nation," through which exceptional caregivers could be nominated to win free meals for a month. Prior to her work at Seniorlink, she helped to start an award-winning pharmaceutical practice at Hill Holiday in Boston.
"Mary's commitment to Seniorlink's mission has been exceptional, and she has played an instrumental role in helping our company find ways to innovate and expand the services we provide to our caregiver community," said Tom Riley, CEO of Seniorlink. "We are thrilled that she received this significant industry award."
More than 500 people were nominated, and 100 people received recognition across 18 categories. The winners were determined based on accomplishments; testimonials from their bosses, clients and colleagues; and evidence of their effect.
Send personnel news to Senior Editor Lois A. Bowers. Please include a photo.