September 19, 2016
People in the news, Sept. 20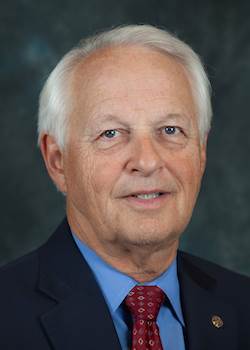 Joe Anderson
Lifespace says appointments designed to position organization for mergers, acquisitions
Des Moines, IA-based Lifespace has hired a business development-focused executive and appointed three new board members as the nation's seventh-largest not-for-profit senior living system looks to expand through mergers and acquisitions.
"We want to expand our current product offerings and share the Lifespace experience with more residents," Lifespace CEO Sloan Bentley told McKnight's Senior Living. "We're open to how these goals are achieved. And as far as timing goes, we're ready to move on opportunities that fit."
Bentley noted that the organization currently operates in seven states — Florida, Illinois, Iowa, Kansas, Minnesota, Nebraska and Pennsylvania. "So we're open to exploring markets across the nation," she added.
Lifespace's newest community, Oak Trace in Downers Grove, IL, opened in 2011. The company was founded in 1976, and its first community was Friendship Village in Bloomington, MN.
Joe Anderson has joined the organization as senior vice president for business development. He will be based in San Ramon, CA.
"No one understands the opportunities in our profession better than Joe Anderson," Bentley said. "He sees the inevitable consolidation of providers as our industry attempts to respond to the aging of America and the demand for exceptional housing and healthcare services."
Anderson has almost three decades of senior living experience. He worked for American Baptist Homes of the West for more than 20 years and was founder and president of Seniority Inc., a sales, marketing and management firm.
While serving in his new role, Anderson will continue to chair the Dallas-based not-for-profit Senior Quality Lifestyles Corp., which owns and operates five continuing care retirement / life plan communities in Texas and one in Indiana.
"Joe made a commitment to SQLC before he accepted this position, and we want to honor that," Bentley said. "He held the chairman post while in senior management for ABHOW and Seniority. We believe the same can be done here. Furthermore, SQLC represents in properties and practice the kind of exceptional senior living that Lifespace seeks to create. So it's beneficial to Lifespace that Joe continue his association with SQLC."
In related news, Neal Yanofsky, chairman of Cheddar's Scratch Kitchen; Ana Dutra, CEO of the Executives' Club of Chicago; and Pat Spangler, chief financial officer of VigiLanz Corp., have joined the Lifespace board.
"We're counting on their corporate growth expertise to move aggressively on our own expansion plans," Bentley said.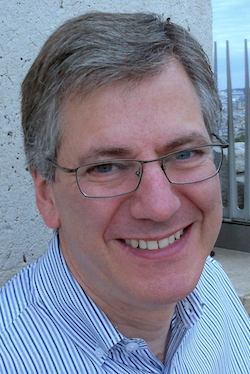 Yanofsky, who formerly was international president of Dunkin' Brands as well as president of Panera Bread, where he helped double the number of restaurants and triple system-wide sales to $2.5 billion, said he was struck by how Lifespace leaders thought about business and operational trends while being caring and empathetic. "That says a lot about Lifespace's culture and its promise," he said.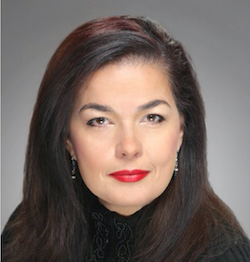 Dutra said that Lifespace's potential to tap into opportunities presented by an aging market also attracted her to the organization.
"I came from industries where I was always promoting growth and innovation, and I believe I can add a lot of value to Lifespace," she said. Dutra is credited with turning Korn Ferry International's leadership and talent consulting business into a $350 million global enterprise within a few years.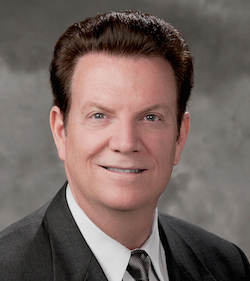 Spangler also sees ways he can help Lifespace grow, due to his experience in mergers and acquisitions. "I look forward to helping Lifespace execute the growth strategy it is putting in place," he said.
Spangler has more than 30 years of experience in the healthcare industry, where he has focused on arriving at better outcomes through data and new technologies. As CFO of VigiLanz, a privately held healthcare information technology firm, he executes domestic and international growth strategies. Previously, he served as CFO of Healthland Inc., where he completed a $58 million acquisition that expanded the company's reach into the long-term care market.
Lifespace has 12 CCRCs in seven states, serving more than 4,300 residents and employing more than 2,800 workers. The organization puts its annual revenues at almost $200 million and says its assets are valued at $773 million.
Melissa O'Hara joins Norterre as chief operating officer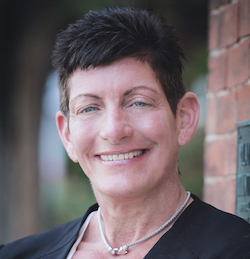 Melissa O'Hara has been named chief operating officer of Norterre, a 17-acre multigenerational neighborhood being developed in Liberty, MO.
O'Hara has more than 30 years of experience in the health and senior living fields.
"As we seek to redefine wellness and create a new way of living for all generations, it is critical to hire people who can bring our vision to life," said Steve Shields, chairman and managing partner of Norterre. "Melissa's experience in the healthcare and senior living field is important, but perhaps more important is her ability to rethink how we live, encourage one another and seek wellness together."
Norterre will feature housing that follows the Household Model developed by Action Pact, led by Shields and LaVrene Norton.
The first phase, expected to open in late spring or early summer 2017, will include a 50,000-square-foot healthy living center open to adults of all ages, who can come together to work out, take yoga classes, socialize, build strength, receive physical therapy, learn about wellness and reach personal milestones in a supportive environment. In addition, 60 assisted living, 20 memory care and 20 long-term care residences, as well as 40 short-term rehabilitation suites for all ages, will be built. The first phase also will include retail, childcare and dining options. Buildings will surround a large greenspace, where anyone will be able to enjoy artwork, wellness activities and multigenerational experiences.
Construction of the second phase, which will include independent living and non-age-specific housing options, is planned to follow immediately.
O'Hara has an undergraduate degree in speech disorders and audiology, communications and psychology from Montclair State University and a master's degree from Columbia University, where she studied communications, speech and language disorders. She also has a Six Sigma certification.
She joins Norterre after working in all facets of senior healthcare administration in New Jersey, including managing rehabilitation departments, working in speech pathology and serving as a vice president of operations and director of operations.
"A decade ago, I learned about Steve Shields and LaVrene Norton and how they were breaking down the barriers that exist in senior living at Action Pact," O'Hara said. "After being in senior care for decades, I knew from my own experience that there had to be a better way to provide a place for seniors, and his vision made perfect sense to me. Norterre takes it a step further by creating a place for all generations to discover a healthier lifestyle."
Norterre is the result of a partnership between Action Pact, Liberty Hospital, and Healthy Living Centers of America. It is being built adjacent to Liberty Hospital.
Marsha Enchelmaier, MSN, RN, named director of clinical resources for Lutheran Senior Services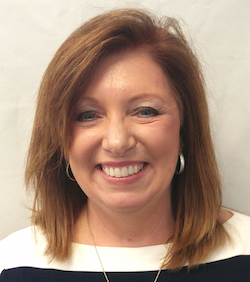 Marsha Enchelmaier, MSN, RN, has joined St. Louis-based Lutheran Senior Services and its Center For Clinical Excellence as director of clinical resources. She will be responsible for developing and administering a variety of clinical project support and initiatives across the organization's network of senior living communities and its home & community-based services.
Enchelmaier joins LSS from St. Anthony's Medical Center, where she oversaw both home health and hospice programs. She has led large and complex clinical departments, and her background also includes work in oncology services, women's health services and general medical and surgical nursing.
Enchelmaier is president of the board of the Association of Stroke Coordinators and is a member of Sigma Theta Tau International nursing honor society.
LSS has 21 locations in Missouri and Illinois, serving more than 11,000 seniors a year through senior living communities, affordable housing and HCBS.
Cassie Stephens named executive director of Dominion Senior Living community in Sevierville, TN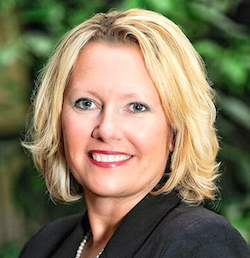 Cassie Stephens has been named executive director of Dominion Senior Living's assisted living and memory care community in Sevierville, TN. She will oversee all employees and procedures, look for ways that residents can become involved in the community at large, she will invite organizations to share life with the seniors.
Stephens has worked with older adults throughout her entire career, beginning as a nurse before being promoted to director of nursing and then becoming an administrator.
"I fell in love with working with seniors and have enjoyed positively impacting their lives throughout my career," she said. "I love Dominion Senior Living's resident-centered approach of caring for seniors and am excited to be a part of their team, which is already doing wonderful things for families in Sevierville."
Stephens earned her undergraduate degree in business administration from the University of Arkansas and her associate's degree in nursing from Southern Arkansas University.
Jewish Home Family's Carol Silver Elliott appointed to New Jersey elder abuse task force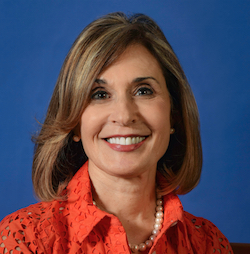 Jewish Home Family President and CEO Carol Silver Elliott has been appointed by Gov. Chris Christie to the New Jersey Task Force on Abuse of Persons Who Are Elderly or Disabled.
Jewish Home Family is the organizational parent of the Jewish Home at Rockleigh, Jewish Home Assisted Living, Jewish Home Foundation, Jewish Home and Rehabilitation Center and the Jewish Home at Home. The organization opened New Jersey's first elder abuse shelter in 2015 under Silver Elliott's leadership. SeniorHaven for Elder Abuse Prevention, in addition to offering 90 to 120 days of shelter to victims of elder abuse, has convened professionals from various sectors to educate on the signs of abuse and best practices to help victims seek shelter.
SeniorHaven is one of 14 shelters nationwide and is part of the SPRiNG Alliance, a network of regional elder abuse shelters with close working relationships.
"Elder abuse is an under-recognized and under-reported problem in our society, and it affects millions every year," Silver Elliott siad. "To be able to help the most vulnerable, to work to ensure that every individual has the ability to live a life that is safe and dignified, is a vital effort. It is truly wonderful that the state of New Jersey is taking this important leadership step, and I am honored to be a part of it."