November 10, 2016
A sleeper issue that soon may affect more senior living organizations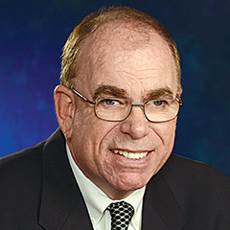 John O'Connor
Much continues to be written and said about Donald Trump's White House victory.
Manhattan's most famous mogul was elected our 45th president Tuesday, following one of the more bizarre and bitter campaigns anyone can remember. And as so often happens at times like these, another notable development taking place at the same time largely is being ignored.
I'm referring to Colorado's Proposition 106, which voters approved at the polls. The measure allows Centennial State physicians to prescribe lethal sleeping medication to people with terminal conditions.
Colorado thus joins California, Montana, Vermont and Washington as places where physician-assisted suicide legally can be practiced.
To be sure, there are two sides to this issue. Aid-in-dying advocates insist that it relieves suffering, preserves choice and enhances dignity — while reducing health costs. Those opposed to the practice will tell you that it reduces the value of human life, violates the Hippocratic Oath, goes against religious tenets and eventually makes the practice an option for those with less serious maladies and discomforts.
To be sure, both sides make a compelling argument. And I don't want to take sides. But it's my view that many more states soon will embrace the option.Why? Because many voters think it's a good idea. The Colorado result was overwhelming.
Which leads us to an interesting question: As many senior living organizations are religiously affiliated, how will they respond if and when aid-in-dying expands? Can they legally disallow it on their premises by citing religious prohibitions? Why not? Will such arguments hold up in court, which is where they inevitably will end up? That, my friends, remains to be seen.
What we do know is this: Residents are entering senior living communities older and sicker than ever. Many of these new arrivals have or soon will have terminal conditions. Some of them — and their loved ones — likely will insist on aid-in-dying services.
This, no doubt, will force many communities to deal with the gut-wrenching decision of how best to respond.
Either way, the outcomes may not be so easy to live with.
John O'Connor is editorial director of McKnight's Senior Living. Email him at john.oconnor@mcknights.com.