May 09, 2016
Attracting baby boomers and beyond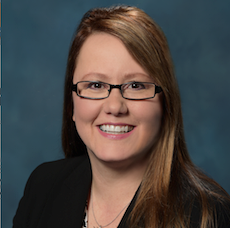 Lois A. Bowers
If you're trying to attract baby boomers (now aged 51 to 70) and the generation before them (aged 71 or more years) to your communities, then you'll be interested in a survey of recent and prospective home buyers conducted by the National Association of Home Builders.
Given its name, it may be reasonable to think of the group as focusing on traditional stand-alone housing, but as the organizers of the Best of 55+ Housing Awards, which honor independent living, assisted living and continuing care retirement / life plan communities as well as other settings, it knows something about seniors housing, too.
As you might suspect, the NAHB found that housing feature preferences vary by age group, but overlaps existed. The three most important housing features to baby boomers, for instance, in order, are Energy Star-rated appliances, an Energy Star rating for the whole home and a laundry room. By contrast, the three most important features for older adults are a laundry room, Energy Star-rated appliances and exterior lighting
Other features important to both groups, although ranked differently, are a full bathroom on the main level, a ceiling fan and more insulation than required by code.
Overlaps exist in the features baby boomers and older adults don't want, too. The top three features that baby boomers don't want are elevators, day care centers and pet-washing stations. Older adults don't want the same things, although, for them, day care center is in the top spot, followed by pet-washing station and then elevator.
Other features neither group wants? Wine cellars, golf courses, two-story entry foyers or family rooms, and cork flooring on the main floor.
The NAHB survey found that living in a single-family detached home was more important to baby boomers (63%) than to older adults (55%). Single-story homes and a washer/dryer on the first floor, on the other hand, were more desirable to older adults (88% and 83%, respectively) than to baby boomers (75% and 74%).
Lois A. Bowers is senior editor of McKnight's Senior Living. Contact her at lois.bowers@mcknights.com. Follow her on Twitter @Lois_Bowers.