April 20, 2017
Don't feel bad about Grandma's new weed habit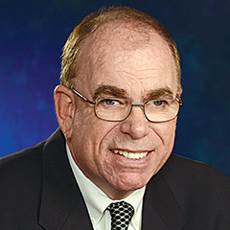 John O'Connor
We all have our guilty pleasures.
For most of us, it's usually a lowbrow addiction that others might never suspect. Perhaps a constant craving for Peeps. Or a need to binge watch "Facts of Life" reruns.
Full disclosure: I am no disco fan. But I enjoy hearing music from the "Saturday Night Fever" soundtrack, especially songs by the Bee Gees. For this oddity, I can offer no earthly explanation.
I also find advice columns irresistible. Admittedly, many amount to cries for help from people making bad lifestyle choices. But I also like to see if I would dole out the same recommendation as the "expert." For what it's worth, Mallory Ortberg, who writes the "Dear Prudence" column for Slate, is wise beyond her years.
Buried in this week's installation, a reader asks about her cranky mother's sudden mood improvement after being prescribed marijuana. The daughter was so happy about the change that she told friends. They replied by warning her not to leave the kids alone with their "high" grandmother. Some friends.
In fairness, I think their dubious reaction speaks to two truths. One is a general stigma that persists against marijuana use. Many people see it as a gateway drug to more serious addictions. Plus there's the little matter of marijuana use violating the federal Controlled Substances Act. To be sure, many critics say the drug has no business being on Schedule I of the statute. In fact, 26 states and the District of Columbia now have laws on the books that broadly legalize marijuana in some form.
The second reality, quite frankly, is that ignorance abounds. Look, I am not here to defend the recreational use of weed. Like any potentially mind-altering substance, it can lead to a lot of problems.
But there is a fair amount of literature defending the medical use of marijuana. More and more, physicians are recommending this medication to relieve the painful symptoms that can accompany cancer, headaches, nerve pain and other aging-related ailments. Besides Washington, DC, 28 states now allow such prescriptions.
When it comes to medical marijuana's use, I side with those who insist that needless suffering is never a good idea. If this medication can provide much-needed relief, there's only one question that really needs to be asked: Why isn't it legal everywhere?
John O'Connor is editorial director of McKnight's Senior Living. Email him at john.oconnor@mcknights.com.